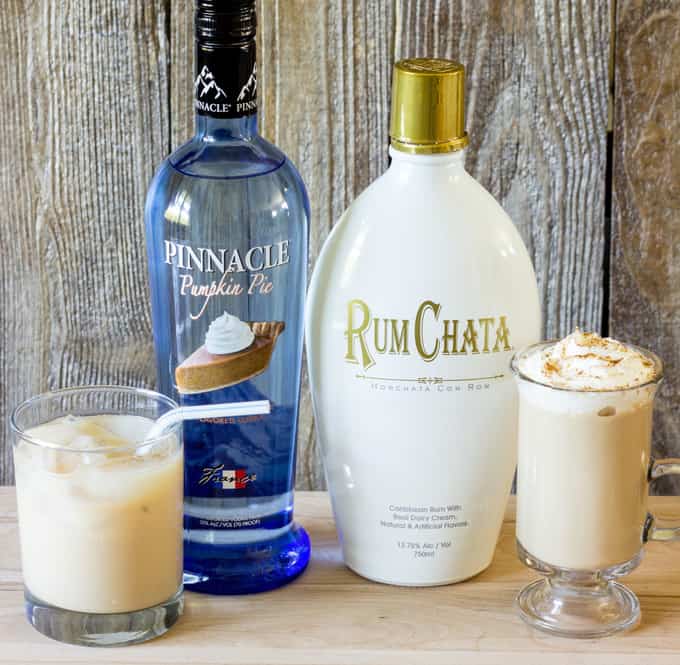 Everybody loves a pumpkin spice latte, right?  I certainly do!
You can find this pumpkin flavored coffee drink at just about any coffee shop this time of year.  I've tried just about every version that there is.  So, when I came across a bottle of pumpkin pie flavored vodka, I knew I had to come up with an adult version of the pumpkin spice latte.  I call it a drunken pumpkin latte.
I know, it may not technically be a latte since we're not steaming any milk and the milk to coffee ratio is not 1:1.  But, that's because I've replaced some of the milk with other awesome stuff…pumpkin pie vodka and RumChata!
Just mix some coffee, milk, RumChata, pumpkin pie vodka, sugar, and ground cinnamon together and you have an amazing fall cocktail.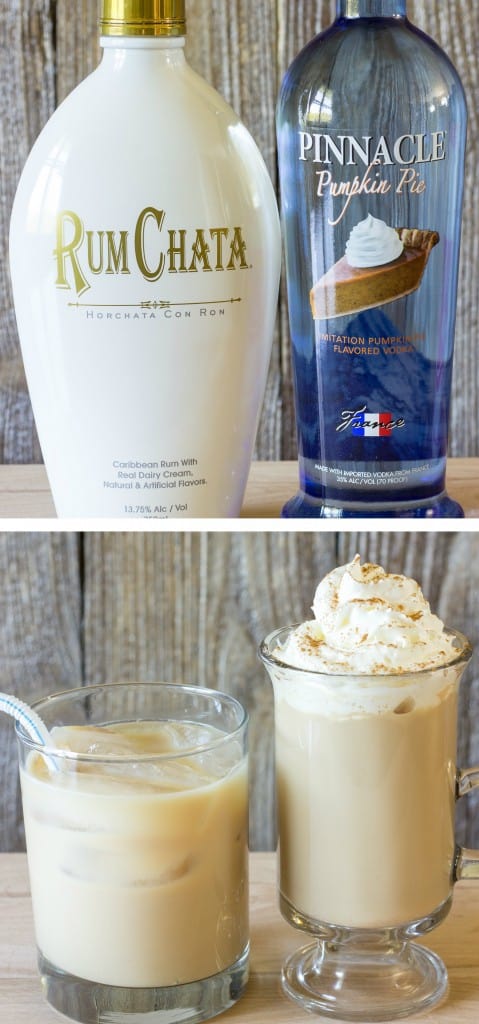 I've tried this drink a couple different ways.
I made a hot coffee drink for myself, which I topped with whipped cream and ground cinnamon.  This would be awesome for fall evenings around a campfire, or chilly morning tailgating.
I also made a large pitcher, which I stored in the refrigerator.  Then, poured it over ice to make iced drunken punk'n lattes for a crowd.  This would be a perfect cocktail for a party or holiday get together.
Drunken Pumpkin Latte Recipe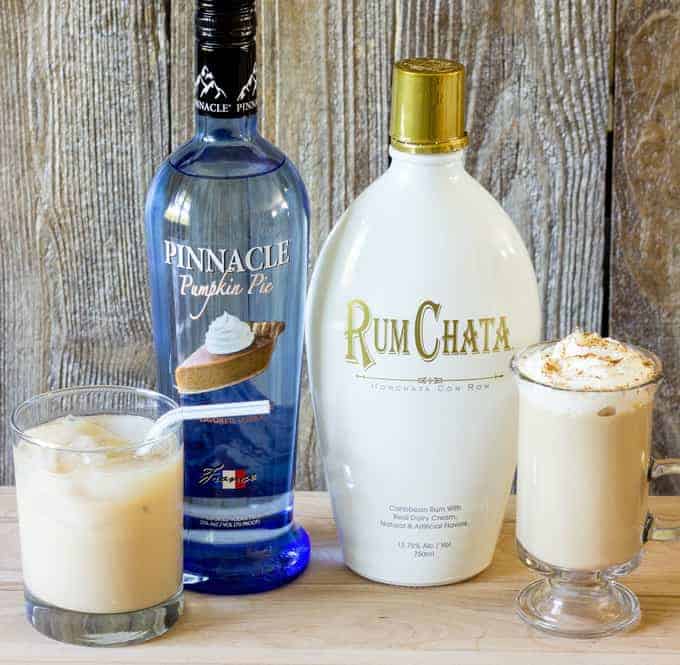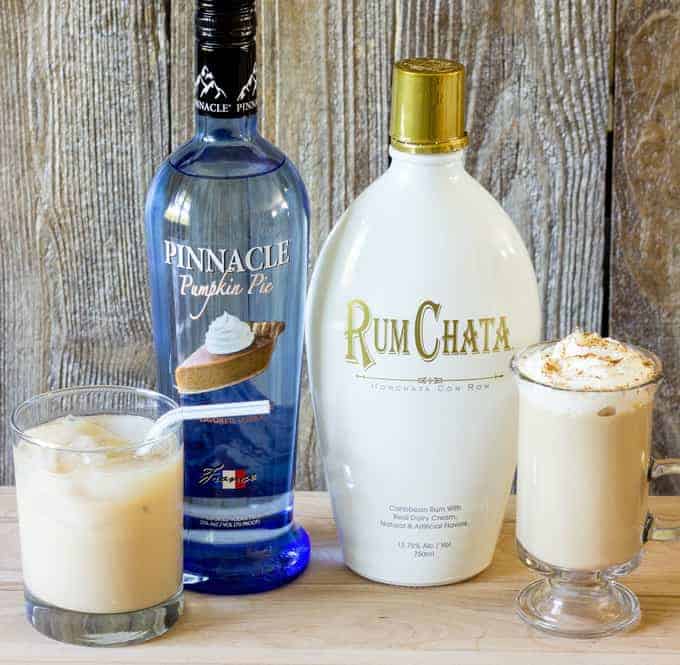 Ingredients
FOR TWO
1

cup brewed coffee

1/4

cup milk

1/4

cup RumChata

2

Tbsp. pumpkin pie vodka

1

Tbsp. sugar

1/8

tsp. ground cinnamon
FOR A PITCHER (8 Cups)
4 1/2

cups brewed coffee

1 1/4

cups milk

1 1/4

cups RumChata

1/2

cup pumpkin pie vodka

1/4

cup sugar

1/2

tsp. ground cinnamon

Optional: whipped cream and ground cinnamon for topping
Instructions
Add the sugar and cinnamon to the hot coffee and stir until dissolved. Add the remaining ingredients and stir to combine.
Serve warm or over ice.
Top with optional whipped cream ground cinnamon.