Hello!  I'm so glad you're here.  I'm Amanda Finks and this is my blog – The Wholesome Dish.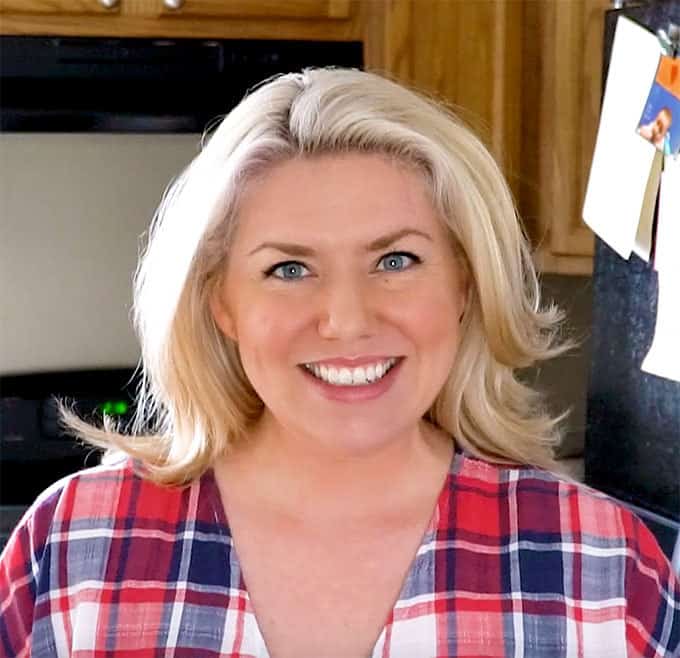 I'm a Registered Dietitian Nutritionist living in a tiny town of 4,000 people in southern Illinois – surrounded by nothing but corn and cows.  I like to cook, eat, travel, and play with my family.  My husband and I recently adopted our 3-year-old daughter after being her foster parents for almost 3 years!
The Wholesome Dish is one of the most trusted recipe websites.
I've been trained in food science and recipe development.  I personally test all of the recipes on this site.  My family members are my taste testers.  I don't put anything on this site that my family doesn't love.  I have over 5 years of experience creating recipes.  It's what I love doing!  People keep coming back to the same recipes over and over again because their families love the food.  Check out all the amazing reviews on the recipes on this site.
My ultimate goal is to have my own cooking show!
I started this website because I LOVE food and want to share that love.  Sharing my recipes with the world via this website is a great place to start. 🙂  I'm looking at this blogging experience as cooking show bootcamp.  I've been learning a ton along the way, and having a blast!  Check out my Facebook and Youtube channels to see my recipe videos.
While I am proud to be a dietitian, I do NOT only eat health food.  So, that's not what this site is about.  I strive to make the BEST recipes, the recipes you keep coming back to over and over because your whole family loves them.  If I can convince one family to cook one of my easy recipes at home instead of going through the fast-food drive through, then I consider that a win!
The recipes on this site tend to fall in one of these categories:
Thanks for stopping by!  I hope you love all of my recipes as much as I do.
Want to get ahold of me?  Fill out the contact form here.  Or, email me at:  thewholesomedish(at)gmail(dot)com