This Cucumber Mint Lemonade might be the most refreshing drink you'll have all summer!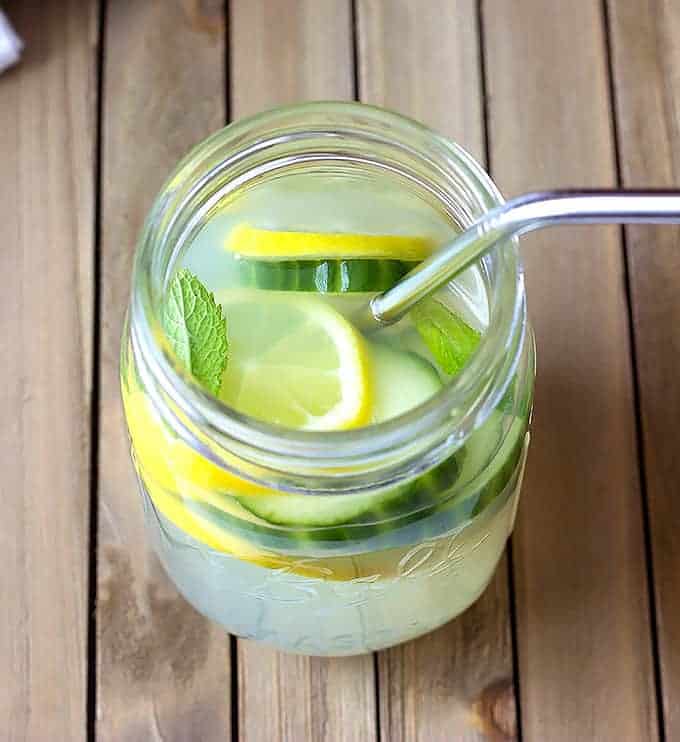 Lightly sweet & tart homemade lemonade with subtle flavors of cucumber and mint.
You can use fresh squeezed lemons if you have them, and you have the time.  Or, you can buy a jar of 100% lemon juice.  You can usually find it in the juice section of any grocery store.
Cucumber Mint Lemonade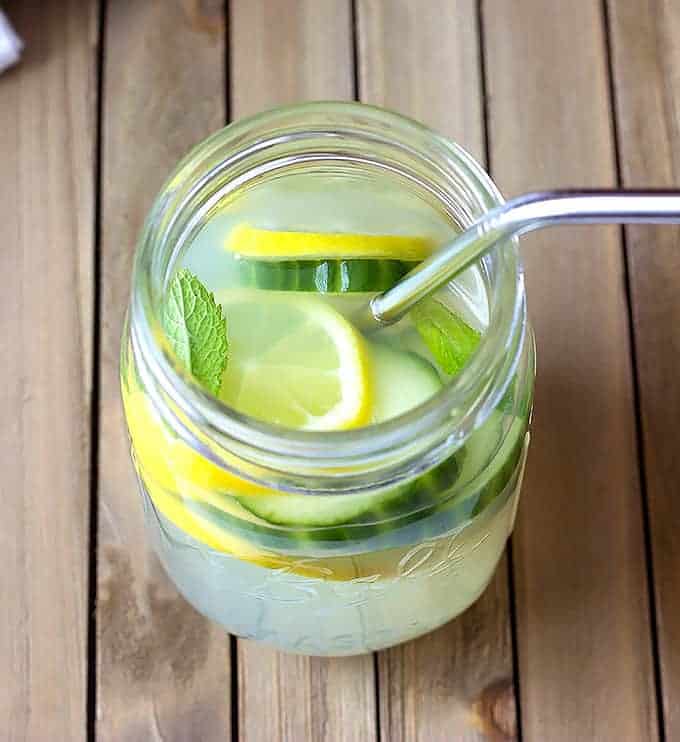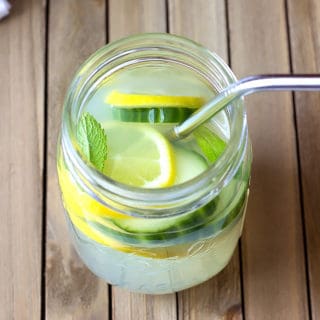 Ingredients
1

large english cucumber

1

cup lemon juice

3/4

cup sugar (or preferred sweetener)

1/2

cup fresh mint leaves (loosely packed)

6

cups water (or sparkling water)

1

large lemon
Instructions
Chop half of the cucumber. Add the chopped cucumber to a large sauce pot.
Add the lemon juice, sugar, and 1/2 of the mint leaves to the pot.
Place the pot over medium heat. Cook, stirring occasionally, until the sugar is completely dissolved (about 5-7 minutes). Remove from the heat.
Pour the liquid through a fine mesh strainer to remove the cucumber and mint.
Add the liquid to a large serving pitcher.
Slice the remaining half of the cucumber. Slice the lemon.
Add the water, sliced cucumber, sliced lemon, and the remaining mint leaves to the pitcher. Stir well.
Serve cold.