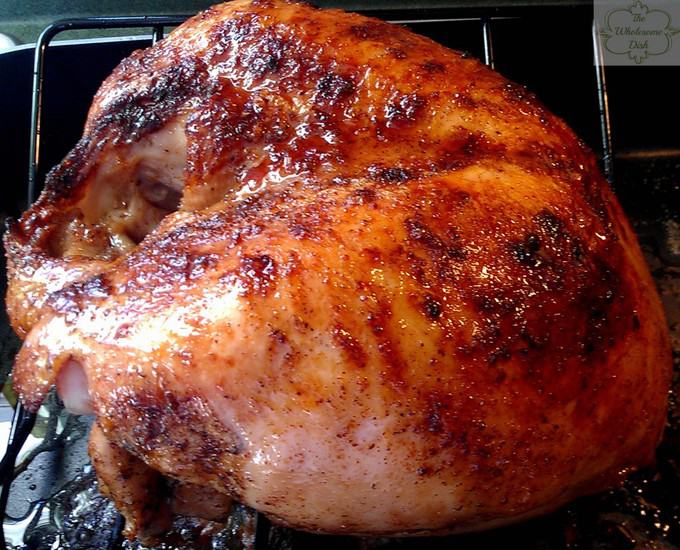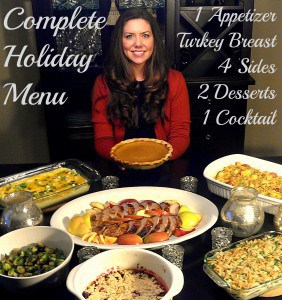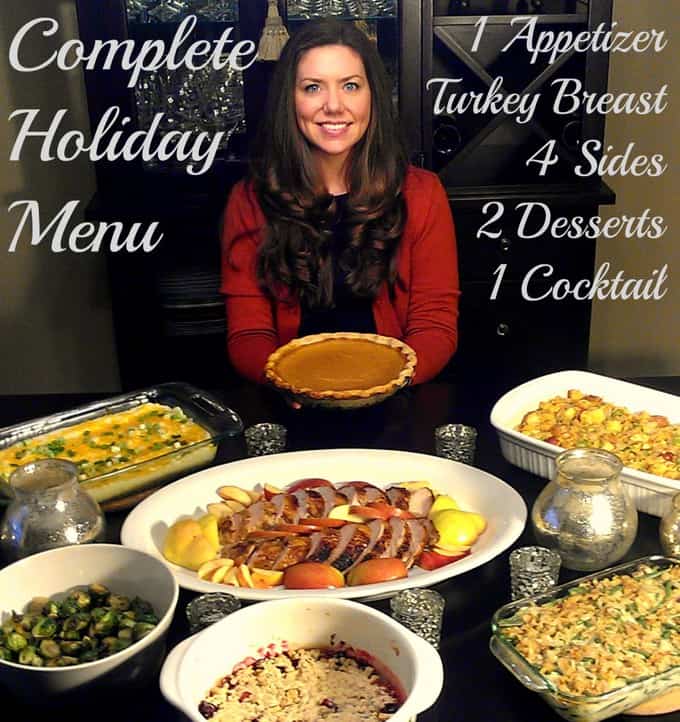 This recipe is part of The Wholesome Dish Complete Holiday Menu.  Check out the full menu HERE.
Try this roast turkey breast with cranberry glaze for your holiday meal this year.
Brining the turkey makes it juicy and flavorful.  Basting the skin with cranberry glaze gives it deep, rich color and adds a sweet and tangy pop of flavor.
Roast Turkey Breast with Cranberry Glaze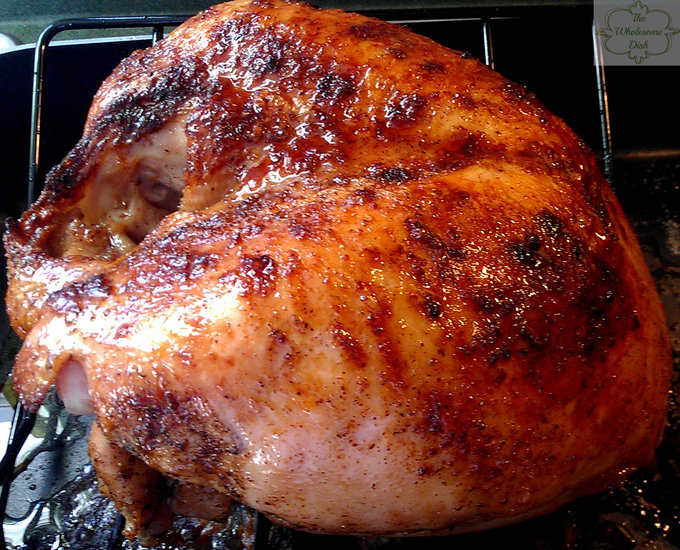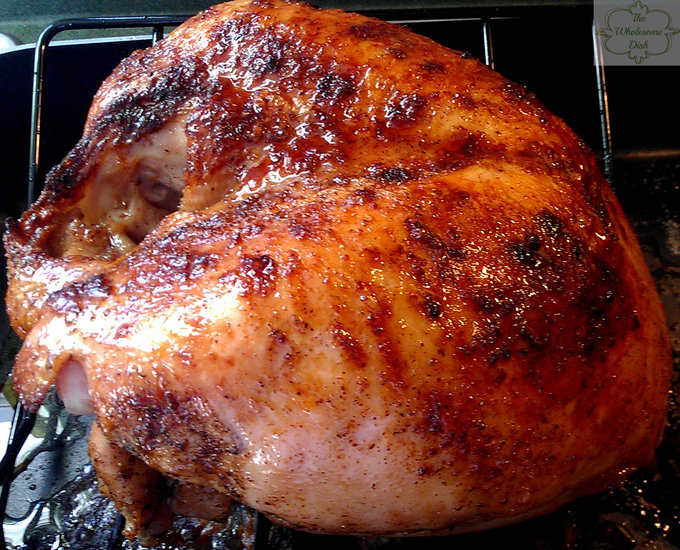 Ingredients
9

cups water

1/2

cup plus 1 tsp. salt, divided

1

cup brown sugar, divided

6

– 8 lb. bone-in turkey breast

2

tbsp olive oil

1

tsp black pepper

1/4

tsp cayenne pepper

2

cups cranberry juice

1

tsp cinnamon
Instructions
Stir together the water, ½ cup salt, and ½ cup brown sugar in a large plastic container to make a brine. Put the turkey breast into the container with the brine and cover. Keep refrigerated overnight or at least 8 hours.
Remove the turkey from the brining liquid. Pat the turkey dry with paper towels. Brush the turkey skin with the olive oil.
In a small bowl, combine 1 tsp. salt, with the black pepper and cayenne pepper. Rub the spice mixture onto the turkey breast.
In a large roasting pan with a rack, roast the turkey according to the package directions (time and temperature).
In the meantime, prepare the cranberry glaze. Combine the cranberry juice, cinnamon, and ½ cup brown sugar in a small saucepan. Bring the liquid to a boil. Let the glaze boil lightly until the liquid has thickened and has reduced by over half (about 25 minutes).
Half way through the turkey's cooking time, baste the turkey breast with ½ of the cranberry glaze with a basting brush or spoon. Return the turkey to the oven for 15 minutes. Baste the turkey a second time. Return the turkey to the oven to complete cooking. A meat thermometer inserted into the thickest part of the breast should register at 165 degrees. *NOTE: Always check the temperature early. Sometimes the package directions are a little off. My bird was supposed to need 2 ½ to 2 ¾ hours, but it was actually done in 2 hours.
Either leave the turkey on the rack in the roasting pan or transfer the turkey to a cutting board and tent with foil. Let the turkey rest under the foil tent for at least 20 minutes before carving.